Sawn wood used in construction, formwork and packing (43)
Construction timber:
Construction timber
Customized pieces
Standard dimensions
Free of heartwood
Long lengths
Packing timber
Formwork timber
Crating
Lath
Battens
Planks
Rafters
Thick boards
Timbers
Beams
Purlins
We produce construction timber in standard dimensions or customised pieces. Here is a table with some of our standard sections. Do not hesitate to contact us for other dimensions.
All our construction timber is CE certified: C18 and C24 Fir and C18 Douglas Fir.
 Our team at C.B.D can take orders such as free-of-heartwood sawing and long lengths on request. We also stock a selection of glued solid timber and glued laminated timber should you need longer products. For more information, visit the "Planed Products" section of our website.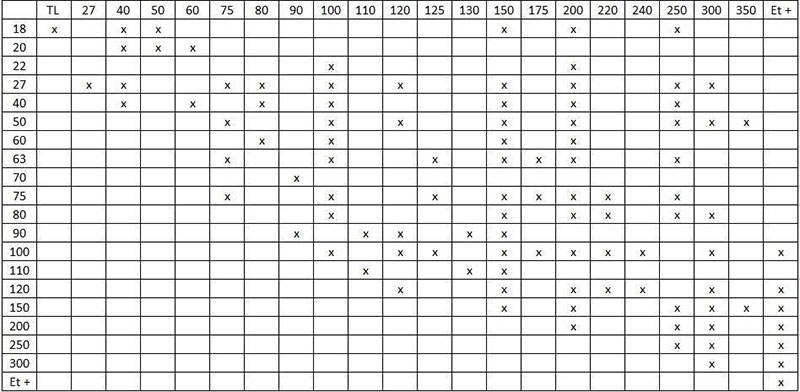 Formwork timber:
We manufacture 2.50 to 5.00 metre-long mixed softwood formwork timber.
Sawn on request, they adapt perfectly to your sections.
Below are a few of our standard sections:
27 x 150, 27 x 200, 27 x 250
32 x 150
40 x 100, 40 x 200, 40 x 220
50 x 150, 50 x 200
60 x 80, 60 x 160, 60 x 180
63 x 150, 63 x 160, 63 x 200
75 x 150, 75 x 200
80 x 220 ...
Packing timber
We manufacture 2.50 to 5.00 metre-long mixed softwood packing timber.
Depending on the required quantity, we can manufacture square-cut and ISPM 15 treated timber.
Below are a few of our standard sections:
18 x 75/95  
27 x 75/100/150
50 x 70/90/95/100
60 x 80  
75 x 75/90/95/100
80 x 100